Alaska Bear Viewing-
On this 6 to 7 hour Alaska Bear Viewing tour within Lake Clark National Park, our dedicated guide/bush pilot will take you on the trip of a lifetime. You'll experience Alaska bears in ways that will change you forever. This adventure is designed around a maximum 5-1 'explorer' to guide ratio. Our guides get you out of the plane and literally into nature. We place emphasis on your safe wilderness interaction using our experience and skills. Viewing bears in their natural habitat is incredible, because their natural habitat is so stunning! Let us show you.
After receiving a thorough safety briefing and outdoor orientation, you'll depart for the wilds of Alaska! Our specially equipped and modified aircraft (big tires, heavy duty landing gear, every seat a window seat…) makes this air travel unique to anywhere in the world. Landings are on beaches and grasslands within Lake Clark National Park including, both Chinitna Bay and Silver Salmon Creek. Our company is a respected operator, and one of a few permitted by the National Park Service for such activities. We practice nature sustaining and animal respectful interactions.
You and your guide will spend literally hours roaming beaches, meadows, and streambanks finding and watching these incredible animals. The walking and exploring will be like nothing you've likely experienced and slowly you'll become one with nature. This is our measure of success and our goal for this experience. (Note: This will be an active endeavor involving level hiking and beach walking.)
Later in the adventure we'll land on a secluded shoreline and share a picnic lunch. We'll probably even see more bears (from a distance). We'll watch the tides come in as you and your fellow explorers enjoy lunch, compare photo's, round out your friendships, and plan your next Alaska trip! Our flight home will often encompass glacier views, mountains, and maybe an active volcano. You'll be pleasantly tired and may snooze while listening to our music, but hopefully you will be changed forever with this unique experience.
We utilize specially modified wheeled planes where every seat is a window seat. Music, two-way Bose noise-cancelling communication headsets, and on board beverages are standard on our flights. Our experienced Alaska pilots were raised in this very country and love showing it off.
We Know Where the Bears Are!
$930.00 per person.
(Includes a robust lunch, all park fees, and taxes!)
Total Duration: 6 to 7 hour experience.
Dates of Operation: May thru early September. One daily departure (from Anchorage). Times may vary due to tide schedules. Use Book Flights Here (below) to select your date.
Cancellation 2 days prior to day of travel for full refund. 50% booking fee required at time of reservation. Full payment is preferred before departure. Please call or email if you have additional questions about this unique tour. This tour is subject to a minimum number (2) for departure.
Children should be over 10 years for this tour. Due to the remoteness and unimproved locations where we travel, regretfully, we cannot accommodate disabilities or those travelers that cannot walk/hike unassisted.
Maximum number of travelers on this adventure is 5 per aircraft, if you have a larger group please call us.
"This Experience Will Change You Forever"
BOOK FLIGHTS HERE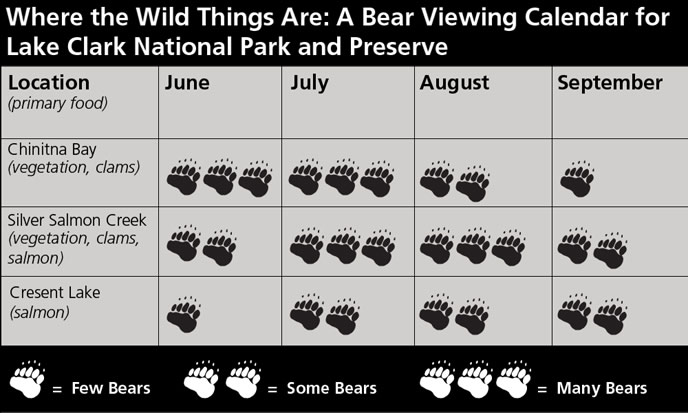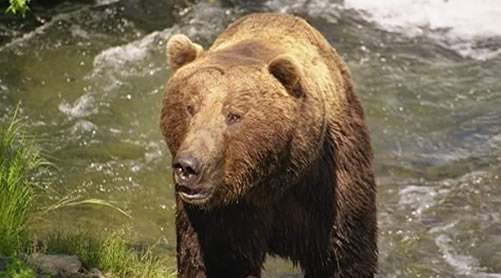 Our Latest Video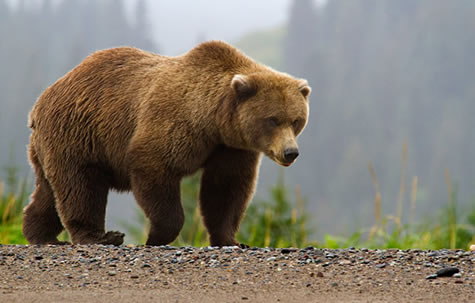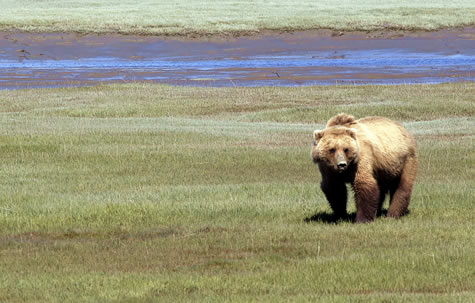 Lake Clark Bear Viewing Tours
Lake Clark National Park and Preserve offers world class bear viewing opportunities on the coast where brown bears congregate in high numbers to feed. Information on this page will help you plan your bear viewing adventure. Learn where and when to go to see bears, and become familiar with bear viewing best practices. Then watch the park's beautiful new 11 minute-long film, A Day on the Lake Clark National Park Coastline to get a feel for experience of being on the coast with bears.
Lake Clark's Coastal Brown Bears
Estuaries, where rivers meet the sea along the park's Cook Inlet coast, are the urban centers of the bear world. Food is plentiful here from early spring until the bears return to their dens in the fall. Sedges that are high in protein and other edible plants grow in salt marshes. Tidal flats brimming with clams lay just a few yards away. Flowing through it all are rivers filled with salmon that return each summer to spawn and die further upstream. Whales and other marine carcasses occasionally wash ashore. Berries grow on the nearby hillsides. Everything a bear needs to eat is in one place.
Bears gather in these estuaries in large numbers to eat and mate. Park biologists have counted as many as 219 brown bears within a 54 square mile area on the coast in recent years. There are few other places in the world where you can find as many bears living in such a small area. This is possible because they are more tolerant of the presence of each-other, of other wildlife, and often of people than they are in places where there is less food. In order to avoid most conflict, these naturally solitary animals establish a fluid hierarchy when gathered together. Through the use of vocalizations, scent, and body posturing weaker, less dominant bears yield space, breeding rights, and optimum feeding locations to stronger, more dominant individuals with little injury to each-other.
The energy-rich diet of Lake Clark's coastal brown bears allows the largest males to reach weights exceeding 1,000 pounds by the time they enter the den to hibernate. Most adult males typically weigh 600-900 pounds by mid-summer, while females average 1/3 less in weight. This is carried on a frame 3-5 feet tall at the shoulder and 7-10 feet in length.
Lake Clark's rich coastal habitats are wild places without roads, towns, campgrounds, or large populations of people adjacent to them. Yet, it only takes a short 30 minute flight from communities on the Kenai Peninsula to reach the park's coast. Bears in Chinitna Bay and Silver Salmon Creek see people nearly every day they are not in hibernation, and the people behave in a very predictable manner; landing, walking, fishing, and eating in the same places day after day. Bears here do not have a history of acquiring food from people, nor nor are they hunted or injured by people, which makes us about as interesting as a raven or a gull from their point of view. This combination of plentiful food that allows for a high population of tolerant bears living close but not too close to human communities creates the perfect bear viewing opportunity that you will find in few other places in the world. Knowledgeable guides will ensure visitors have a safe and memorable bear viewing experience in Lake Clark.
Learn more about Lake Clark bears HERE